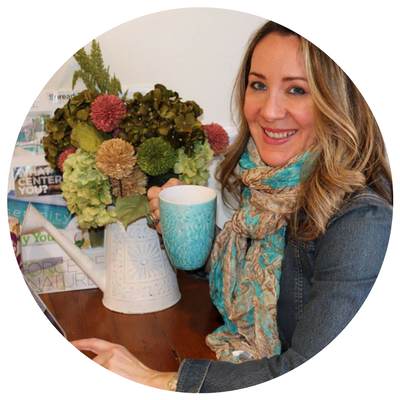 What is an SVT COACH?
How would your life be different if you had your own personal SVT Coach guiding you, helping you gain answers to all your questions, and giving you practical ways to control and prevent your SVT episodes?
I have a SOLUTION for you!
Welcome to my SVT Transformational Healing Journey!
These are the Plan options that can help you feel better now. I know, because I have done it. I have walked in your shoes and I know that health is within your reach.
The SVT Action Plan Coaching Options are comprehensive support systems designed to help you dramatically change your health and reduce the frequency of your SVT. Coaching strategies can not only help you not only reduce and prevent SVT, but guide you to build your health and life in a new, healed and empowered way.
No matter where you are at in your SVT journey, a beginner who is having episodes weekly or daily, or someone who is having yearly episodes, I design my support specifically to wherever you are at on the spectrum.
I cannot wait to help you
xox Laura

My SVT Coaching Plans help you feel empowered and inspired to take control of your SVT, health + life.
As a lifelong fellow SVT sufferer and advocate, Author of Heal SVT Naturally, Speaker, and Life + Business Coach, my support is one of a kind!
I address alternative ways to look at your SVT using  a body mind spirit approach.  My personal experience healing my own SVT coupled with coaching strategies and years of knowledge from writing www.HealSVTnaturally.com and interacting with thousands people there, I know that lifestyle changes

WORK!
My strategy includes a holistic approach of the physical, emotional & spiritual layers with an emphasis on food & lifestyle. My goal is to help you nourish and nurture yourself  like never before and get to the root layers of your SVT! If you are frustrated with your current healing strategy, feel unheard by your Doctors, don't know what to do next and are praying for relief,
I offer a new kind of support.
SVT Coaching is an extremely unique personal support system for you to use to help you drastically reduce and control your SVT.

What does an appointment with Laura include?
Appointments with Laura cost $250.00 and include:
A complete analysis of your food & Lifestyle Tracker that I perform prior to our first session
Review of your Initial intake form
Vitamin, Supplement, Mineral Review and recommendations
SVT Episode Analysis
Identifying SVT triggers
Dietary Recommendations
Naturally Gluten Free Recipes emailed as we work together
Food, lifestyle and self-care assessments and recommendations
Coaching related to your immediate goals and needs
Emotional release guidance in a safe, loving environment
Deep guided healing suggestions related to your heart health
Homework based on your unique needs for the moment and relate to our larger healing goals
Inspired action steps and strategies for continued healing momentum
self-care cards if desired
Guided Journaling follow up exercises if applicable + affirmation work
Self-care cards or chakra wisdom cards if desired
Email support
Session Notes emailed to you
Book your appointment with Laura using the on-line schedule below, or email Laura at Lmadrigano@aol.com
Why Laura and what you get in each session...
I am not like any other coach.
When you choose me, you are getting a combination of a Board Certified Coach, an Integrative Nutrition Health Coach, an SVT coach, a fellow SVT thriver, + someone who listens with an intuitive and professional ear. I help on many different levels including physical, emotional, spiritual and energetic.
I have a history of lifelong studying and certifications in self-care, nutrition, coaching, healing svt naturally, and running my own fashion manufacturing company in NYC for over 15 years. I am a busy mom to 2 boys, and know what it is like to balance all of the above. I can relate to you in a very unique way since I have had SVT for over 25 years!
I provide mentor-ship, coaching and a personalized healing plan related to your SVT, health, lifestyle goals and business goals. WHY?
Because everything is related and connected….right to your heart!
 

My intention is to help you begin to feel empowered around your SVT and in your life. Be less afraid of your SVT, have fewer episodes, take control of your health and FEEL better so that you can do your important work in the world and enjoy your life!
My Mission is to EMPOWER you! 
Take control of your Health!
After working with hundreds of SVT clients and managing my own SVT naturally without medication or ablation, I help people just like YOU, take control of your SVT in a whole new way.
Coaching is a supplemental support that helps you no matter what traditional treatment you are currently using. It speaks to all the layers to SVT including diet, stress, emotions, heart truth and is an overall a body-mind-spirit approach and gives you a healing plan to put into place that feels manageable and REAL.
 My sessions are unique…I read between the lines and cut to the chase. I work at an accelerated pace because I know that you are suffering. 
In each of your sessions, you'll get:
Food, lifestyle and self-care assessments and recommendations
Coaching related to your immediate goals and needs
Emotional release guidance in a safe, loving environment
Deep guided healing suggestions related to your heart health
Homework based on your unique needs for the moment and relate to our larger healing goals
Inspired action steps and strategies for continued healing momentum
self-care cards if desired
SVT was my Blessing in disguise. I know that I have SVT so that I can help others live a better life. 
Why I became a mentor and a coach…
Everyone faces health challenges in their lifetime, and SVT is mine. I went from a scared young woman, suffering and afraid, to realizing that SVT was here to teach me a much bigger lesson that I wanted to acknowledge at the time.
I  love helping people with SVT. I know exactly what you are going through. I also know that there are many things that you can do to Heal your SVT naturally.
If you have SVT, I bet you also feel tired, depleted, and like your life is not exactly the way you dream of. SVT happens when we are depleted mentally, emotionally and nutritionally. I help people address the Physical, Emotional and Energetic layers to this health issue and see that it is rooted in things that you actually can do something about. My intention is to inspire you to not only take control of your SVT's but to feel your absolute best, physically and emotionally. When you feel your best, you are able to share your gifts and talents with the world in a way that only YOU can! We all have ONE life to live….My passion is to help you start thriving instead of surviving!
"I cried when I found your site. I have just been diagnosed with SVT after having an episode after a shift at the hospital. I am a midwifery student and I have been freaking out that I will have to drop out as the pressure and stress are so high in my degree course. Having read your blogs, I now feel there is hope for me to control my symptoms naturally"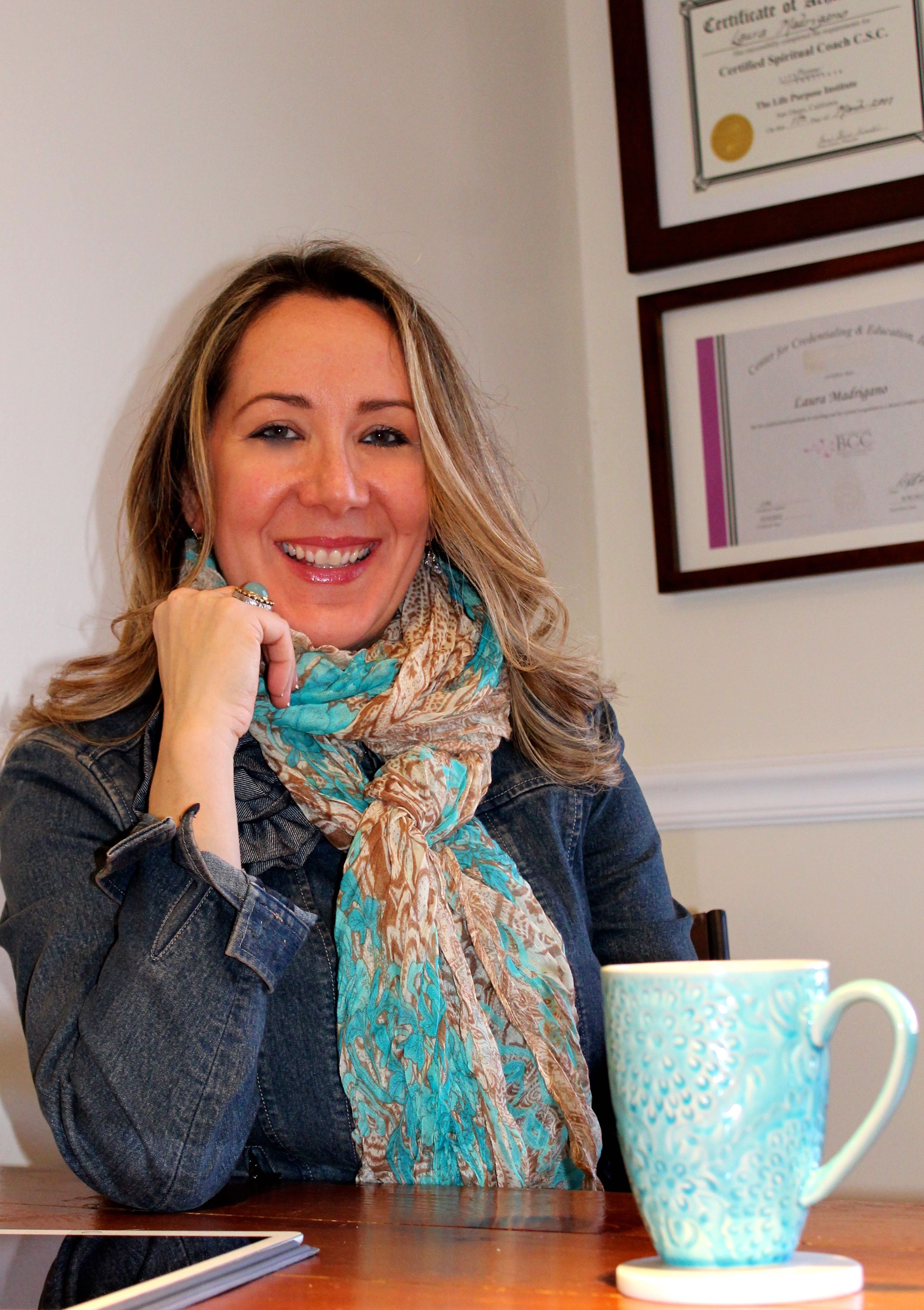 "Hi. I am a medical resident specializing in cardiology…. I have always been lactose intolerant and after reading the blog will try to be on a gluten free diet."
"Words can barely express the depth of insight and wisdom I have experienced as a result of working with Laura Madrigano as my life coach. She is a very gifted and inspiring person. Working with Laura has been life-changing. Beginning at a stressful point in my life journey, Laura helped me proceed beyond my expectations!" "
Joanne
"My experience with Laura Madrigano has been profound. Upon entering her office, I can feel the shift that I will undergo, and I know that I will leave an enlightened, more peaceful and happy person. After each meeting with her I feel inspired and open to the gifts that are offered to me in every day life, and I find that more of them are coming my way! Every session with Laura has been different, as she has been able to tailor her techniques and approaches according to my needs that day. I have always felt safe and comfortable speaking with Laura about anything in my life, as she has a way of putting me at ease and making me feel at home. I recommend Laura to ALL of my friends and family for any issue they are facing; be it financial issues, relationships, business, goal setting, clarity, joy, health, or any one of the endless topics one could want to improve. From the bottom of my heart, Laura: thank you for everything!"
Elizabeth
"How can I put into words what Laura has meant for me?
I met her through a free summer book club she was hosting.
On the way out I noticed a flyer with few packages she offered and I thought "Wow, I could actually afford a life coach!"
I had been to therapists over the years but felt we were always rehashing what was "wrong". I was coping with loss, feeling isolated, stuck, defeated– when alI I wanted was to forge forward in a positive, inspired way. That's what working with Laura has done for me.
We do everything from visualizations that have helped me manifest friendships, to helping me map out a business idea I have been struggling to "launch".
I leave her office feeling connected to my spirit and at the same time very grounded. My daughter even came to Laura's recent Vision Board Event. It may not all be in place yet, but I now have the courage to follow my inner voice."
Jennifer
Frequently Asked Questions
Are you Board Certified?
YES! When you are hiring a Coach, you may want them to be Board Certified and I am Board Certified. That means that I took and passed the necessary tests to become Board Certified. It means that I am in good standing with the CCE (Center for Credentialing and Education). It also means that I uphold their code of ethics and I do continuing education each year to keep my certification.
How long we will work together for?
The initial appointment costs 250.00 US dollars and lasts aprox 60-90 minutes. After that initial call appointments can be scheduled anytime as needed and cost $175.00 per 60 minute session
What if I don't have skype?
I  work with people via skype video calls from anywhere in the world. To help you in the very best way possible, I need to see you. Skype is free to download, all you need is a camera on your computer or ipad or mac. I also use a video conferencing platform called zoom which I can email you the link to meet me in. Zoom is also free for you. I pay a monthly fee for the service.
What payment methods do you accept?
I use paypal as my credit card processor. You can pay with any credit card that they accept or a pay pal account.
What if I am on medication?
Even though I do not address medication (save that for your medical Doctor), I can still help you with all the other layers of healing. I bridge the gap between you and your medical professional. My support covers everything from helping you with food and lifestyle support, self-care, healing old emotional wounds, letting go of past pain and anger, helping you with spiritual, emotional, and energetic support and more! All of the work that we do together will support you on your healing and health journey no matter if you are on medication or not!
Get the TOP TEN TIPS to HEAL SVT naturally...
Sign up to be on my email list. Get my TOP TEN TIPS to heal SVT naturally, become a member of the private facebook group, and receive my weekly newsletter