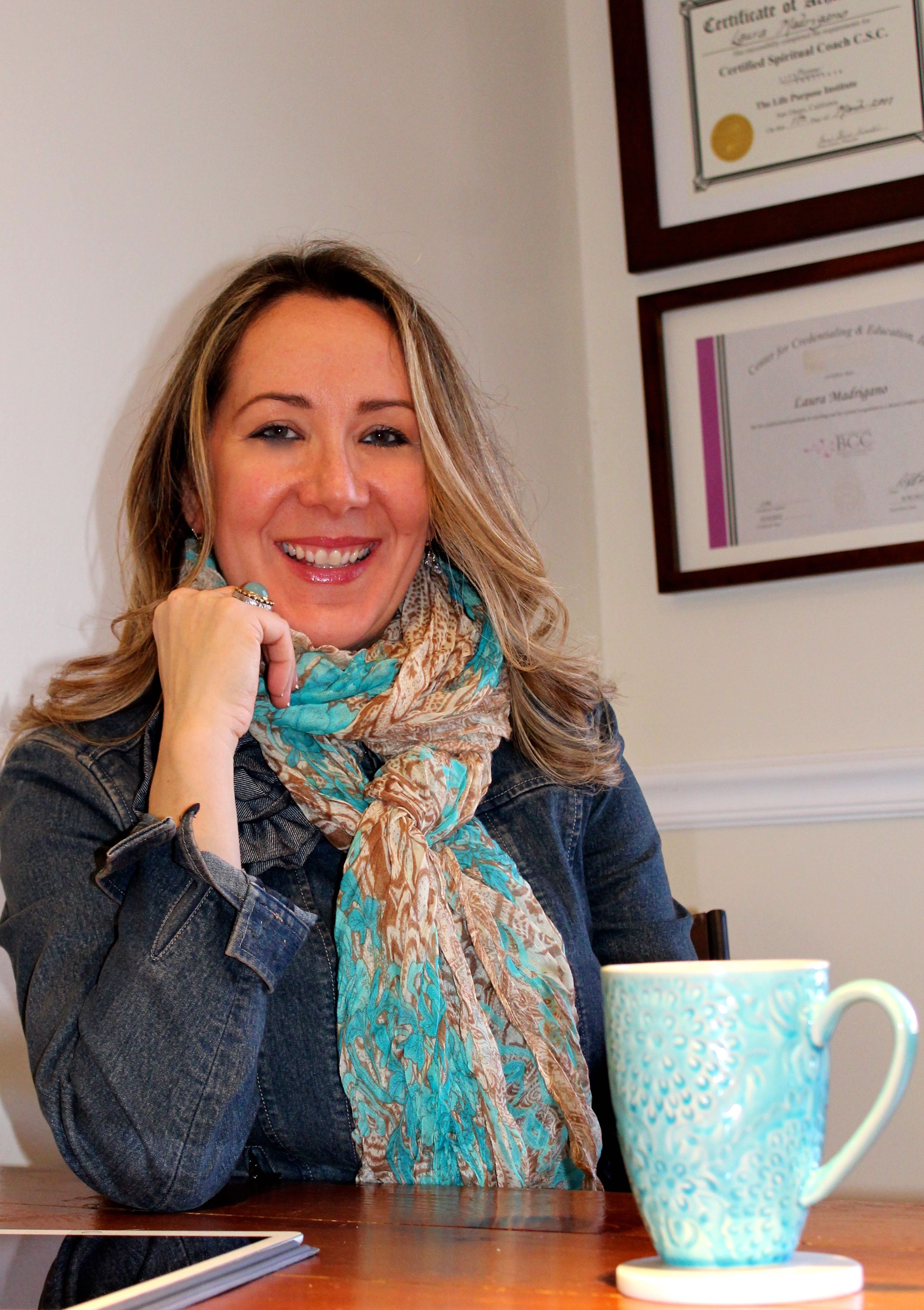 I am a Mother, a Board Certified Coach, and a Passionate Small Business Owner. In 2017, I will gain the credential of Integrative Nutrition Health Coach from the Institute of Integrative Nutrition.
If you arrived here, we are destined to meet!
Hello! I am so glad that you are here!
My story is probably similar to yours….I have had SVT since I was 26 years old. Maybe even earlier as I have times that I can recall in my teens and younger when things were not right with my heart.
My first official SVT episode happened when I was working at my own Fashion Manufacturing company in NYC many years ago. I was under stress, not paying close attention to my food choices, and one day while packing an order, I went from bending to standing and  "Volia" my heart went into an SVT. Having suffered from panic attacks for years before, I knew that whatever was happening to me was different. I could not control my heart with my breathe. A trip to the ER confirmed that I had an SVT.
My journey from that first SVT to now being an SVT Coach, has been the greatest and most rewarding adventure of my life.
I believe that your SVT is a symptom of larger issues, and I have "healed" my SVT with that philosophy. There are layers to SVT that include Physical, Emotional, Energetic and Physical, and these are the layers that I talk about, educate people about and write about.
Five years ago, when I really became serious about healing my SVT naturally, I began a blog called www.HealSVTnaturally.com. Today is it the number one google ranked site for people searching for natural remedies for SVT. There are over 112,000 people that have visited the site, and thousands who have emailed me for personal advice and support. Having SVT has proved to be a blessing in disguise in so many ways.
Today, I know know that it is "My Fast Heart that helped me Slowly Find My Life Purpose" and I never thought the day would come when I would say that I am thankful for my SVT, but I truly am. It helped me take responsibility and control of my health, my food and lifestyle choices, my emotional healing, and more…all of which have brought me to my greatest life possible. 
Your Fast Heart has an IMPORTANT message for you! I help people find out what it is!
My longtime passion for studying Holistic Healing Practices and searching for alternative & natural ways to heal my own body led to the determination to find the root causes for SVT. I have grown from a scared girl who was looking outside of myself for health answers, to making proud, alternative decisions for myself and becoming a leader in alternative SVT healing strategies.
 I incorporate nutrition, homeopathy, holistic practices, healthy food, supplements, self-care, spiritual listening practices like journaling and meditation  as a part of my own healing and use the same principles for how I raise my family and coach my clients.
 I have never been on medication or had ablation. I have less than 1 SVT episode every few years now instead of daily, weekly, and monthly and only have one when I don't follow my own tips. I have also eliminated my constipation, loose stools, an unbelievably painful fissure, hemorrhoids, weekly migraines, overall anxiety, debilitating panic attacks, POTS, negative thinking and experiences and more… All of this healing were bonuses that became available to me as I committed to my health, myself and finding long standing solutions for my SVT.
Prior to Coaching, I was an Entrepreneur and Fashion Designer in heart of New York City.  I am a member of the Holistic Moms Network and have been Gluten Free since 2012. I did my coach training certification at the Life Purpose Institute in 2011 and became a Board Certified in 2012. I am an active member of the CCE and the co-founder of the Wellness Group of Fanwood NJ where I have a private coaching practice and coach people on healing, and unblocking what stops you from creating a life you LOVE. 
Get the TOP TEN TIPS to HEAL SVT naturally...
Sign up to be on my email list. Get my TOP TEN TIPS to heal SVT naturally, become a member of the private facebook group, and receive my weekly newsletter