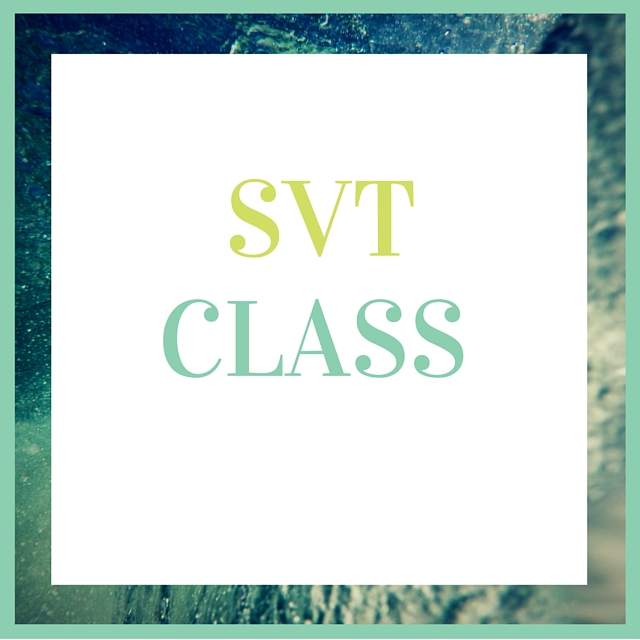 FEATURED CLASS of the MONTH
The next SVT class is called SVT The Basics and will be on Tuesday April 26th at 4:30 EST.
In this class we will cover all the BASICS of SVT. Whether you are new to SVT or an old pro, this class will cover all the basic things that we all need to do every day to prevent episodes. From staying hydrated to ensuring daily bowel movements, to what supplements to take and more, this class will cover all the basics on how to live life free of SVT.
Class Details
DAY April 26th 2016
TIME 4:30pm EST
Via Zoom
COST $25.00
I am so excited to announce my new affordable way to help people from around the globe with SVT!
Introducing SVT CLASSES!
SVT classes are monthly classes held in a video conferencing platform that will relate to HOT SVT topics, and will all be focused on practical ways help you HEAL YOUR SVT naturally, and improve your overall health and life!
Classes are held online via a program called zoom which can hold up to 50 students per class. You can take these classes from ANYWHERE in the world!  They are live video conferencing classes, so you will be able to see me, as well as other class participants. It's really an amazing technology, and I cannot wait to start teaching!
Simply choose the link for the class that interests you and click on it to register. ( I will announce new classes every few weeks) . You will be emailed a link for the class prior to the class with all the details and log in info. All classes will be recorded for replay capability. Each class will also have corresponding downloads with pertinent information. Classes are aprox 90 minutes each to allow time for Q+A.
This class is open to anyone from anywhere in the world. You do not need a zoom account to attend. All you have to do is register with the link below and the morning of class you will be emailed the link to enter the classroom.
You will also receive an e-guide companion to the class and the link tore-watch class anytime. There will be plenty of time for Q + A at the end of class.